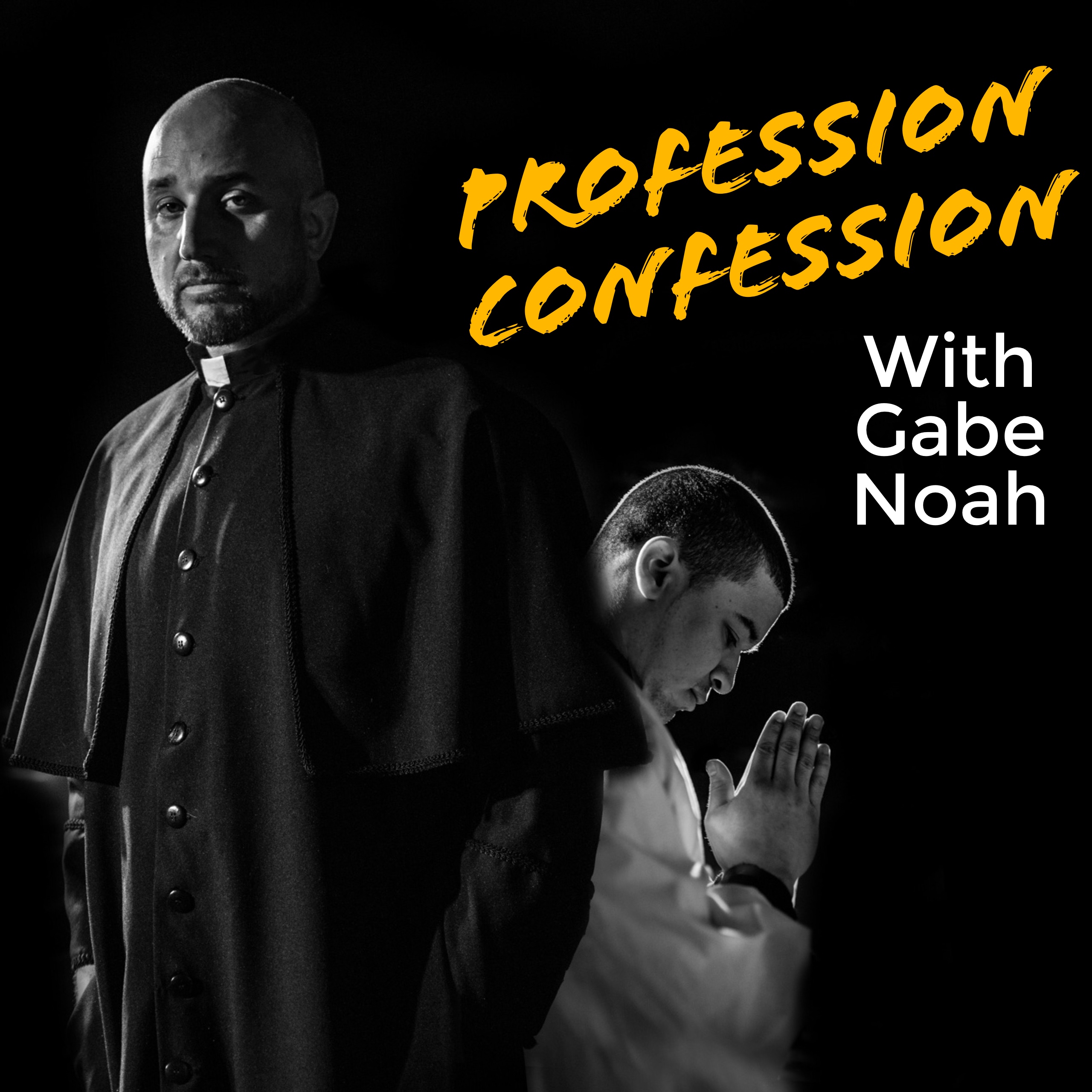 We had an absolutely great conversation with former Blackjack Dealer/Gambling Addict (and current comedian) Mark Poolos. Gabe and Mark are joined by comedian and degenerate gambler Steve Gillespie (conan, under our covers) for what Tevin declared a "top 5 episode". Mark starts by adding to the blackjack dealer conversation with some really interesting stuff about dealers being tagged as "dumpers" or winners, Pit boss sabotaging hot streaks, how to get free stuff, and George Carlin's affect on casino winnings. The conversation then turns to the story of Mark's gambling addiction and all the highs, lows, and fallout associated.
Check us out on Facebook, Twitter, or ProfessionConfession.com for pictures of Bee (and more).
***please SHARE, RATE, & SUBSCRIBE
Subscribe to our new YOUTUBE channel for episode highlights, video clips, bonus content, and stand up from Gabe and cohosts.
Profession Confession with Gabe Noah is taped in Minneapolis MN
If you'd like to be a guest on our show, or book Gabe for a show/event, contact us at: info@professionconfession.com
co-host: Steve Gillespie: Check out his podcast: Under Our Covers
https://itunes.apple.com/us/podcast/under-our-covers/id1252295782?mt=2
Stand up info/booking:
Guest- Mark Poolos. Check out his podcast
"One Step From the Spotlight" https://itunes.apple.com/us/podcast/one-step-from-the-spotlight/id1280089885?mt=2
Stand up info/booking:
https://www.markpoolos.com/
Show Rundown:
Nicknames
Blackjack Graveyard Shift Dealer
Gambling as a Teenager
Hardest Part of Blackjack
Messing up the Deal
Mystic Lake Casino
First Time Dealing?
Blackjack Costumes
Blackjack Locker Room
High Stakes Dealing
$57,000 Payout to Postman
Being a Dumper
Gave Away $30,000
Steve Doesn't Tip
Gabe Is George Clooney
Took $12,000 From Old Woman
Crying at the Table
Seizures
Masturbating While Playing
Sleeping in the Car
Suicide in the Hotel
Fights at the Table
Cheaters Never Win
Stealing $250,000
George Carlin
How to get Free Shit
Gambling Addiction
Wrestlemania
Three Straight Days at the Mirage
Slot Machines
Seeing Other People Win
Brother Commits Suicide
Rock Bottom
Regrets
Hiding the Addiction
Losing $4,000 in a Night
Help For Addicts